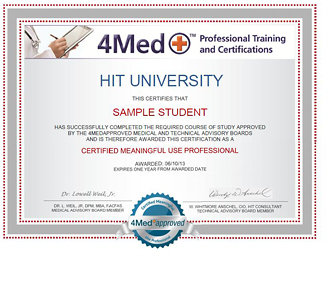 4Medapproved Online Courses Available From GRS Technology Solutions
The 4Medapproved online curriculum is available at a special discount through our partners at GRS Technology Solutions. During checkout, please use the coupon code GEEKSRUS20 to receive a 20% DISCOUNT.
This online self-paced training is designed to meet the needs of busy professionals for training in Healthcare Technology and Regulatory Compliance. Our educational approach incorporates modular text lessons, multimedia content and assessments, with select courses encompassing hands-on practice using a live, certified EHR solution. 4Medapproved courses are accredited for continuing education units for nurses, physicians, coders, and college students through credentialing partnerships.