What Our Happy Clients Say.
---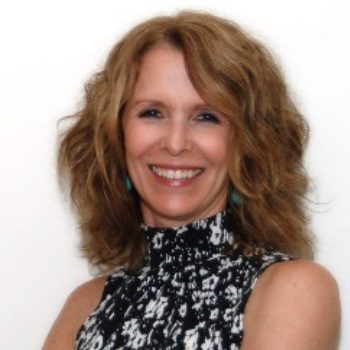 I Strongly Recommend That Any Business Owner Take Advantage Of The Free Security and Data Backup Audit Offered By GRS Technology Solutions
GRS Technology Solutions Free Network Audit "Exorcised" The Ghosts Hiding In My Office's Computers!
I have had a long-term, relationship with GRS Technology Solutions and been very satisfied. As a small business, professional I am dependent on my computer but do not have the luxury of an IT Department. GRS Technology Solutions is my IT Department! I get online, phone, or in-person support or recommendations, depending on the issue. I pay an annual fee based on a service contract and if I use all my hours I am charged per incident. Prices are reasonable and, especially on those occasions when a critical difficulty has arisen, well worth every penny. The team is responsive and although not always as immediate as would be nice (you know how it Is when you need your computer to function!), GRS Technology Solutions is definitely as timely as any IT Department I've worked with in corporate America (and usually better) considering I am not their only client and certainly not their largest. So far there has not been an issue they have not been able to resolve and I have received great advice on my printers, faxes, wireless modems, cell phone and connectivity between all of the preceding ---I highly recommend GRS Technology Solutions.
Melinda Clark
CEO
Hidden Potential
---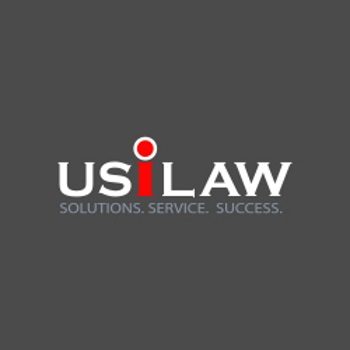 Trusting GRS and seeing the results that they have provided allows us to sleep in peace and have assurance in the integrity of our IT infrastructure.
Our experience with GRS has been fantastic and priceless. They have always accommodated our urgent requests – kept our IT functions working smoothly. In terms of pricing they have been extremely fair and transparent. They do NOT do a bait and switch – offer one price and then when they win your business change the pricing on you. They also do NOT add layers and layers of fees to their agreed upon contract. We have been extremely satisfied with their services – when we switched over to them they reset two servers, moved our entire mail system (extremely large mail system with critical documentation) to Exchange over one weekend. We were back in the office on Monday with a completely new and much more robust IT infrastructure without any downtime or issues. We have an international office which GRS supports remotely – again with no issues. We transfer large size and large volume of documentation between our offices and we have hardly ever had an issue. We recommend Larry and GRS very strongly and without any reservation.
We are a law firm and we are required by law and by our clients to keep their information secured. GRS assessed our entire IT infrastructure and found it to be potentially vulnerable. They introduced a comprehensive suite of solutions that secured our data, upgraded our security and put in a monitoring system. If there is an outage or a breach (which there hasn't been) GRS is able to notify us. Data monitoring is critically important to us as data forms the backbone of our operations. GRS understands how critical data needs to be protected and how redundancies need to be built in to an IT system. We trust GRS with our data and with how they maintain and protect.
Nafees Chowdhury
Executive Director
USILaw
---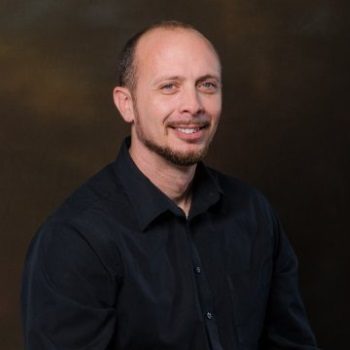 GRS has upheld the highest professionalism and dedication to our needs throughout the years we have used their services.
Before our last renewal, and at the request of management, I shopped roughly 10 different companies that provided the same IT services as GRS. I spoke to many professionals from a sole proprietor to a company much larger than GRS. I also reached out to some partners of law firms I have known for many years to see who they were using. What I found was this, the smaller companies had good prices but did not offer on-site maintenance or repair on a as needed basis. They asked that you write a list of problems and they come once a week to correct. Emergency calls were on an "availability" basis. They just did not have the man power to satisfy our needs. The larger companies could handle the emergency requests, but at a higher rate and they were not very personable. My conclusion was that for the money that GRS charged us, we could not find any other company that had everything we needed for the price. GRS has proved themselves time and time again that they have been and still are the best choice out there.
GRS has also performed and maintained all of our back-up needs here in the office. Last fall, we had someone download a hijack virus that could have cost the company hundreds of thousands of dollars to get back, and even if we paid the hackers, there was no guarantee we would get our data back. Our entire network was compromised. Because GRS was actively backing up our servers/laptops, etc. we were back working in less than 2 days and up to 100% in 4 days. Without GRS, our loss in revenue and wages would have been catastrophic and most of our data would have been lost forever. This is a value that you cannot comprehend how important it is until you need it. We will never go without this service. We view this as a mandatory need now.
John Semiklose
Document Services Manager
QUESTEL
---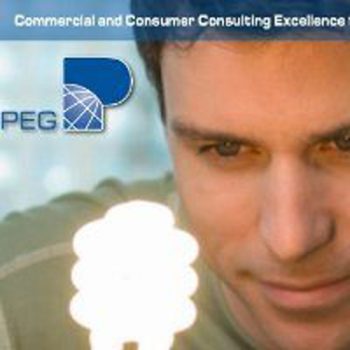 "We have been using GRS Technology Solutions for over six years now."
After going through a half dozen IT service providers over many years that always ended in frustration, wild billing inaccuracies and cobbled-together IT systems, we have been extremely happy with the GRS Team. Larry and his team has assembled a functioning system of on-site, off-site and remote service capabilities that is approached with care, concern for our costs and ultimately functioning systems that make our business run.
Whether it's a forgotten password in the office, a broken laptop in the field, a new 8TB server addition or a security system component that needs to be able to communicate through our firewall, Larry and his staff make it happen. When our network goes down and the ISP can't solve the problem, he acts on our behalf and functions better than an in-house IT staff could. And then there is software!
They always advise us what options exist for the functions we need to provide and when we need new software for something we want to add to our capabilities, he goes out and finds us the most cost-effective solution. It's amazing what sort of discounts and bundled service options are out there for someone in the know. When we contact GRS and say "we want to buy X device, or X software" he always asks, "Well why do you want that? What are you trying to accomplish?" Then he tells us to let him research options and he presents them to us when he said he would. They are a hidden jewel and it isn't without trepidation that I write this because we aren't sure that we want to share them!
Matthew Cooper
Senior Vice-President
PEG, LLC
---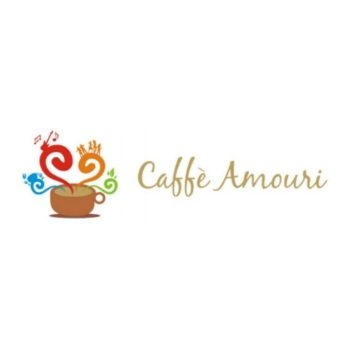 Since GRS began working with us, we have not had any virus or attack of any kind. With their comprehensive knowledge, I definitely sleep well at night.
Hometown Roasters, LLC dba Caffe Amouri has been working with GRS for, I'm guessing, about two years now. We had many questions and were somewhat skeptical/wary of entering into a long term, rather expensive (as we saw it) arrangement. Did we need that sort of support? What were the benefits? We knew that we needed something because of down time, maximizing our entire IT effort and minimizing staff hours (and potentially sales) lost when our systems weren't operating effectively. Even something as small as printers not communicating caused lost man hours and productivity. We had worked with a couple of other, albeit cheaper professionals and they were....OK. We have found working with GRS to be very satisfying on any number of levels. When we have a problem, they are on it. Even if the problem is with another system (like, for us, our POS system) they take the lead and talk to that provider. The folks at GRS are professional and provide timely service. Even if it's on a weekend. As a businessman (and consumer) I always look at things in terms of "value." I feel very positive about the value that we receive from GRS.
One of the other things that I'm very happy to have from GRS is the network monitoring, security and backup. They set us up with a "shared drive" that each of my managers (myself +5 others) can work on, sharing documents and saving to the GRS servers. This was a huge deal for us and we had tried, unsuccessfully, other options. Theirs works flawlessly. They also backup our entire systems. That, combined with the constant workplace monitoring provides me with immense piece of mind. If my systems were to go down, I have full confidence that GRS would have us up and running with little lost productivity. I also feel very good knowing that their security is constantly running in the background.
Having GRS is like having our own IT department for a fraction of the cost; and they respond very quickly. Last thing; the staff at GRS are friendly, very knowledgeable and, even though I can be quite dense when it comes to some of the things they are fixing and communicating, incredibly patient.
Michael Amouri
CEO
Caffe Amouri
---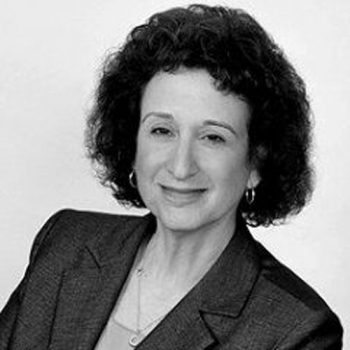 "We constantly get compliments from our clients and business partners about how efficiently our business runs."
GRS Team has done a tremendous job at making sure we have the fastest and most up-to-date systems in place to enable us to get things done in the shortest amount of time. As a business owner, I still have sleepless nights, but one of the things that I don't worry about anymore is losing all the irreplaceable data we have and our system.
We are a very fast-growing company and our network holds a lot of critical data that I could never afford to lose. Plus, we need to be in compliance with some federal regulations like HIPPA and PCI. If we had a disaster like a fire or a tornado, I know that we would be back up and running the next day because GRS is constantly monitoring our backups and our system to make sure nothing is going wrong that would jeopardize the security of our data and our records. I also have the peace of mind knowing I have someone to call who will get us back up and running ASAP if something goes down. You almost can't put a price on it. I trust GRS and have a personal relationship with the owner. That's important to me because it gives me confidence that I can completely trust them to do what's right for my company. You don't get that with big IT firms.
Marcy Stoots
President & COO
CIC Advisory
---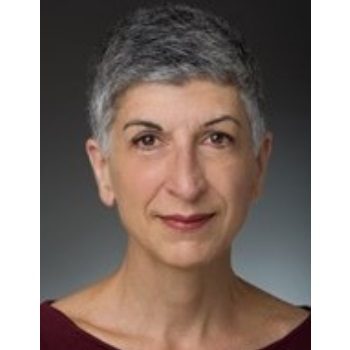 We were losing tons of productive hours!
When This CEO Discovered She Was In Danger Of Losing Massive Amounts Of Data, GRS Technology Solutions Put Her On The Path To Safety, Security, And A Better Night's Sleep
"As the President and CEO of Immigration Works USA, a Non-profit located in the heart of Washington DC, as a small non-profit without an in-house IT team, we rely heavily on our remote IT support provider. Larry Burbano and his GRS Technology Solutions squad have always provided us with exceptional and competent service with a quick response time. Since employing GRS Technology Solutions, we have had few, if any, major disruptions in our work product. And when we do, the issue is resolved quickly and correctly. Not only have we found the Geeks prices to be competitive, but most importantly, we are pleased with their results and service. That is the added value when you work with Larry and his crew. This was not necessarily the case with our previous IT provider. This provider was considerably more expensive than Larry and his crew and their service was inadequate and slow. With our former provider, we consistently experienced disruptions, both major and minor, on a monthly basis and sometimes had to wait hours for issues to be resolved. We found this to be frustrating and costly from a work product standpoint. Instead of results, we received excuses and sales pitches for more expensive products.
For us, paying more for IT support did not give us better service – just more headaches. We have learned that while price is an important consideration when seeking an IT support provider, competency and service are really the issues that make one provider a true value over another. We are pleased with the IT service provided by GRS Technology Solutions and would recommend Larry Burbano and his support staff to our families, friends and potential clients.
Since our first conversation, Larry has been upfront with our IT needs. He provided a detailed outline of our current IT system compared to his proposed updates. After reviewing his recommendations, we took a step by step approach to upgrade our system. The updates have worked well for us and we believe monthly monitoring provided by the Geeks is part of the success in keeping our computers up and running with few disruptions.
Before the upgrades, our system was slowing down due to limited storage space but with the new cloud storage, we're able to save and retrieve items quickly and accurately. Although we did find some bugs in our files after the initial upgrade, Larry and his team were able to quickly locate the missing files and restore them without losing any important documents. We can honestly say having GRS Technology Solutions monitor our system, maintain our backups and detect viruses has given us peace of mind and has possibly prevented us from incurring costly repairs. We're pleased with the service and would recommend it to any prospective client."
Tamar Jacobi
CEO
Immigration Works
---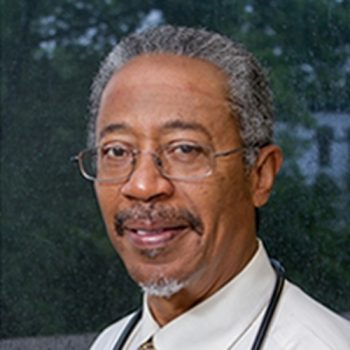 "GRS helped us set up a virtual private network, join remote computers to our existing domain network printers and perform overall maintenance on our server."
They also helped us backup our server to the cloud and re-imaged two of our workstations. The guys from GRS were highly professional and extremely knowledgeable from start to finish. They came out the day that I called and took a look at our server and our workstations and gave me a very reasonable quote. The next day, they came to our office to bring the re-imaged computer and complete the work setting up the VPN. We got the VPN going between our two offices to access out EMR application and we're extremely pleased with the result
Omari Williams
Cleveland Practice MD
---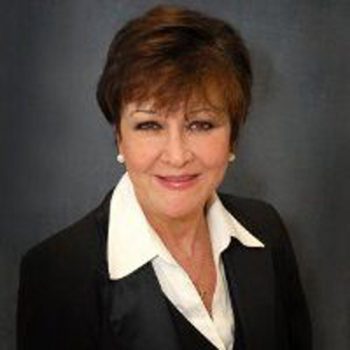 With all of the different IT companies to choose from, we couldn't be more pleased with the experience we have had with the GRS Team.
We own four different day care centers, and they fully manage and monitor all four centers, including the network, servers, and workstations. They also migrated our email account to Office 365 with ease. Because of GRS, our business is running more efficiently and smoothly. They are a very honest, trustworthy company, and their group of technicians are skilled in everything we could ever need for our business. GRS Technology Solutions is the best decision we have made for our company.
Sonia Valdizan
Founder & Managing Partner
Sparkles Childcare
---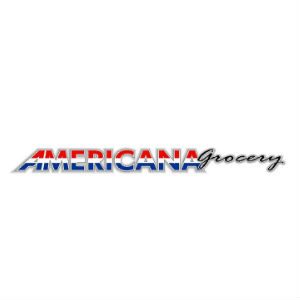 "We reached out to Geeks R Us to help us with our chain of grocery stores. We needed our entire network and computers set up from scratch."
The team at Geeks R Us was completely capable of handling this endeavor. They had the knowledge, experience, tools, and manpower to complete the job in a fast, timely manner. We feel very fortunate to have found such a well-rounded IT company, and feel completely safe and secure in their hands.
Pablo Perez
Americana Grocery
---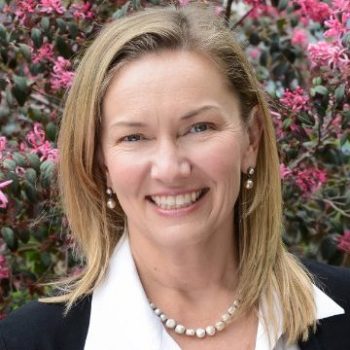 "This Law Firm Was Wasting Nearly 8 Weeks A Year Struggling With Computer Problems!"
GRS Technology Solutions is my 5th IT firm since I started the BLF. Since we were moving to the cloud, my vision was to move to a system where we had a simple IT plan (no server, no need for complicated intra-office connections and support, just each of us sharing data bases in the cloud). I wanted to simplify and streamline, and also save on IT costs which I thought was reasonable since I was streamlining my IT infrastructure. I interviewed 3 new IT folks to help me restructure my IT infrastructure and provide help going forward. I only interviewed highly recommended firms, and I wanted to make sure I was getting highly competent and responsive service. GRS was not the cheapest, but they were responsive, they agreed with my vision and goals, they seemed competent and immediately found ways for me to save money by reducing unnecessary spending on various aspects of my infrastructure. I knew I would get my money's worth in the first few months when we used a lot of IT time moving to the new infrastructure and working out the wrinkles, but I also figured that if they did a good job that we would not need a lot of IT help down the road as things ran smoothly (and was worried I would later feel like I was paying a decent monthly sum for services I was not using). Larry assured me I could cancel the contract down the road if I was not happy. I decided it was worth the investment. I definitely got much more than my monthly fees worth in the first few months and I immediately began saving money with a lower internet provider and phone service provider recommended by Larry. So far so good and GRS has been really available and responsive when we have had issues learning how to navigate the new infrastructure. It definitely was a worthwhile investment and I am so happy and relieved to have an IT firm that I can trust to be prompt and competent. I'm sticking with them and I feel good about it. Definitely better than saving a few bucks and being really sorry, a lesson I learned the hard way.
Just a few months after we moved to GRS we had our first major virus when I opened the Cryptolocker virus. It immediately started corrupting the files on my laptop and moved to the cloud. GRS was on it in a flash to cabin the damage. They then went to work restoring all of the files to the version before the virus. We just lost a few hours of work on a few documents, because they were so prompt. But it took them a bit to restore all of our files and I was panicked about being paralyzed while the work was getting done. Geeks R Us took the time to create a work-around for us so that we could access individual files, file by file, so that we could get whatever we needed while they restored the entire library of files. I can't even imagine what I would have done if I hadn't already been working with them when the virus hit. I feel very lucky, as I had been let my prior contract with the previous IT folks lapse and would have been up a creek had I not had GRS Team in place.
Barbara Burr
Partner
Burr Law Firm
---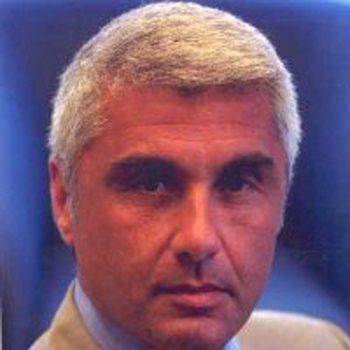 "GRS Has Taken The Burden Of Computer Support And Maintenance Off My Back"
Thanks to GRS Team and their Marathon service they provide, the entire burden of computer support has been taken off my back, and I don't have to worry about security threats or downtime. Now we are getting regular Microsoft updates, virus updates, spyware is being scanned and removed, the temporary files are getting cleaned up, and our backups are being taken care of. It's really helped speed up our network, our programs run better, and we don't have the recurring problems that we had in the past.
For a small business like ours, Marathon just makes sense. It gives you the real necessities of support you need at a very fair price. Keeping your clients happy and the income coming in takes precedence over removing temp files or scanning for spyware; but you can't ignore those things either or it will come back and develop into bigger problems. GRS' Marathon service takes that worry off my mind.
It's really rare to find an IT support company that caters to the small business owner like me. I'm very proud of what we've accomplished here but we're still a small business and trying to get a large IT firm to provide us support is difficult. They only want to deal with the businesses that have 100 or more computers and huge budgets– and they have those clients so they take priority over someone like me who only has one server and eight users. But they have the support, knowledge and sophistication of a large company, but the personal attention you get from a small local company. You would think Sylvester, who is my main point of contact at GRS, doesn't have any other customers because he's always available when I need him and he's never told me he can't get something done. I would highly recommend them to anyone.
Danilo Piaggesi
President
Framericas
---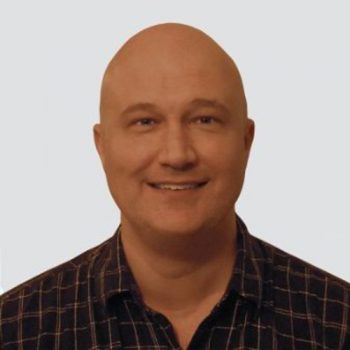 "GRS Solutions Has Been A Godsend – HIPAA & Meaningful Use Worry-Free"
ProNurse HCAI has been in business over 4 years and is now profitable.  We continued using an IT company in use by an acquired company with endless disappointing results and large surprising invoices.  The more we looked using our discount IT mentality, the more we failed to receive return calls or emails and were left waiting for comprehensive recommendations for our issues.
So we decided to look at WHY we need IT – in very basic terms. We acknowledged early on that business today depends, at its core, on consistency.  We studied our operations and realized consistency depended on two main issues: dependable IT performance and the availability of qualified personnel.  When we thought of the things that would bring us to our knees in the shortest time, these issues surfaced immediately.  Everything was built upon our IT structure, its ability to adapt to daily changes and critically, its development with forward-looking structure so as to avoid having to re-accomplish parts of the development and hence pay for upgrades multiple times.  Down-time was also a very important aspect.
Despite being a small developing business, Larry and GRS Team were always very accurate with their assessments of our needs and they regularly had ideas for us.  They knew that as a licensed healthcare service, we needed to have HIPAA approved email service.  I didn't have to explain what HIPAA is or why it is required and they certainly never tried to talk us into something that didn't work (as others have done).  We have developed a structure of issues that are important and what we need to pay in order to ensure critical items are created, updated and replaced competently.  We feel their pricing to be very fair when their track record and the local cost of living is considered.
We recently migrated our email service to MS365.  While I always look for any option other than Microsoft products due to their history of abusive trade practices, Larry's recommendation has provided a solid platform that has consistently met the needs of our growing company.  It seems that whenever I look for items I need, they are already built into the MS365 system.  Before the change, I had to manage the same emails twice, once on my phone and again on my laptop; MS365 works through an exchange server and messages are handled only once and the result reflects on all email devices.  One of our referral sources requires no less than 10 email addresses for patient schedule updates; I've created a group forwarding address that I use with my iPhone to immediately provide updates to locations in California, Colorado and Texas.
I came to understand system monitoring best during the recent newscasts from the Olympics in Sochi, Russia.  Visitors were advised not to take any internet-capable equipment.  In a 60 Minutes TV segment they used an IT specialist and a scrubbed laptop to show the threat there.  With special monitoring software on the laptop, they turned it on in a coffee shop in Sochi and within 5 seconds attacks and malware poured into their system.  I realized that in a digital world, there is ZERO distance between Sochi and my laptop, it's just a numbered address away.  We have quite a few institutional safeguards in our Hotmail and secure websites that help most of the time but the reality is that software companies thrive on threats; and regardless their origin, they are very real.  To count on an unknown stranger in an unknown place to protect what I have built is nothing short of foolhardy.  I know the threat and I choose to act, not react.  ProNurse will be functional when other companies in my industry are not.  I will succeed because of foresight they don't possess.  Everyone is always asking what is needed to succeed and it is always a topic of interest in business media; the little ideas to improve business are always popular but avoiding sudden, catastrophic collapse is critical and I have to say, not cheap.  It doesn't have to be especially expensive but you will not achieve a secure IT structure digging through discount computer repair shops; it takes dedicated professionals with time in their schedule to study their craft.  By using GRS there will not be any Russian mobsters rummaging through my patient records and I will not have to buy thousand dollar plane tickets to return from vacation to deal with a crash.  I'd rather pay a close associate like Larry than some Ransomware criminal in Czechoslovakia
Stephen Genung
CEO
Pronurse
---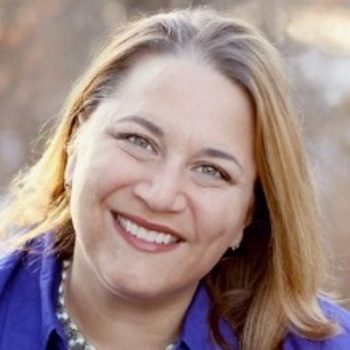 My Computer Crashed Last Night Due To A Microsoft Update; But GRS Technology Solutions Responded And Had It Taken Care Of Before I Got In The Next Morning
Your quick response to correct any issues which arise is unbelievable. Both Sylvester and Nelson have been very good techs and we have been very happy with their service. I would also like to thank you for how you took care of our firewall issue; you guys took care of the problem and upgraded our firewall with a better unit at no expense to us. Thanks!
Megan Jones
COO
ICEAA
---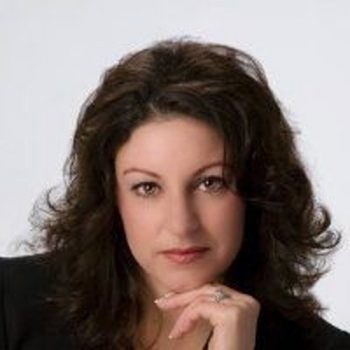 "I Sleep Easier Because GRS Doesn't Sleep At All!"
How GRS' Remote Management and Monitoring Solution Kept One Frazzled IT Manager From Going Off the Deep End
I have been working with Geeks R Us for several months. I am a solo attorney that did not appreciate the value of a strong IT support team until it was too late.  Prior to the Geeks R Us team completely changing the manner in which I handled my business, I depended on the less expensive approach of friends with IT skills and separate security coverage.  This approach ultimately resulted in security breaches, loss of data, and excessive down time that far exceeded what I thought was the most cost effective way of doing business.
Larry and his team provided expert recommendations that have proven to be exactly what I needed to run my business smoothly and without worry.  However, smart solutions are only part of the story.  The care and attention that Larry and his team provided throughout the transitioning process and training period has continued uninterrupted. The monitoring and back-up service cannot be matched.  It is essential to any successful operation to have the appropriate back-up, security and maintenance of a network system.  The emailed weekly reports are a nice bonus, but the true value comes in the peace of mind of knowing that my time can be focused on client work and not the next network glitch. Finally, the most valuable consideration in any business or personal decision is the integrity of the people involved.  To this I add that Larry has my utmost respect and gratitude!
Pamela Pacetti
Partner
Pacetti Family Law
---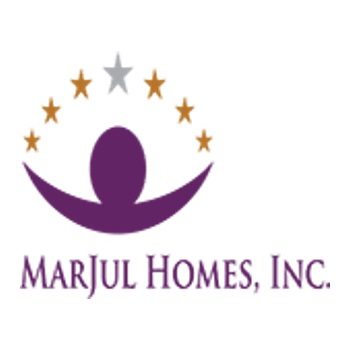 GRS Technology Solutions Is Like Having A Full Time IT Department At The Ready Without The Costs
I like being able to call for IT help and get a near-immediate response. Recently I arrived at my office to find that I was unable to access documents on the network server from my workstation. I was under a court deadline and needed immediate access to the documents. I called GRS Technology Solutions for help. Within 90 minutes I had a GRS Technology Solutions tech at my office working on the problem. I don't spend valuable (billable) time solving IT problems. Also, having GRS Technology Solutions do the IT work has provided invaluable continuity of the IT solutions used in my healthcare firm. Thanks!
Marshall Gahagan
CEO
Marjul Homes
---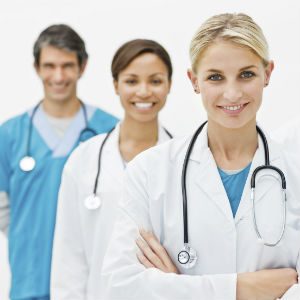 "GRS helped our medical offices reconfigure our network and migrate our email to Office 365, setting up a SharePoint collaboration site, a personalized outlook web access portal, and moving all the server applications to the cloud."
They were extremely professional and reliable, and we felt our company was in their best interests. GRS provided exceptional IT support, and always adhered to the given time frame. They met our needs, but also went above and beyond to help our offices get the best experience and support.
Chantal Cook
Novameds
---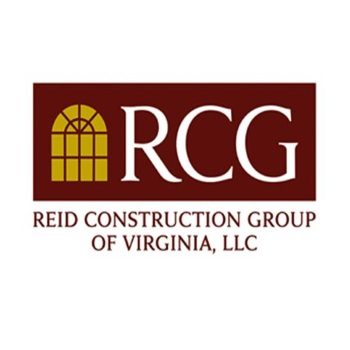 GRS gives us the peace of mind that allows us to be able to focus on what we do best, which saves us time and money.
GRS is the best of both worlds! They have a designated rep that you can call, email or text any time, however, a solid GRS team to help the rep resolve your issues if need be or cover when out of town, etc. If you're a small, start-up, you may not have the manpower to assist you in a knowledgeable and timely manner. We have had security and back-up failures in the past and it truly is peace of mind that we are covered and we don't have to worry about it with GRS on the job.
Cheri Reid
RCG
Reid Construction Group
---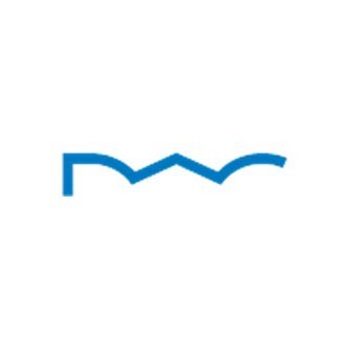 The difference in the health of our system and the time that I spend on IT has dramatically changed since GRS took over.
Our company is on the mindset that we don't mind spending a good bit of money if it is worth it and we don't have to spend a lot of time managing it. Having dealt with a large IT is a nightmare as a small client as you don't get the best customer service.
GRS always care and want to do a good jo---b. They don't have a lot of turnover as so many IT companies do. They invested the time from the start getting to know us and how we work and what we needed fixed right away. GRS also, put together a plan of our system and what needed to be replaced.
When it comes to Monitoring our Systems, GRS gives us peace of mind to have that set-up and if something goes wrong with the system, they will know way before we do. Thanks to GRS, we have our systems up and running, monitored and not having day to day issues, which is priceless and makes a huge difference for us, since with our former IT consultant, I had to spend hours every day on IT and now I truly don't. Besides, personalized service of your cell phones is another huge plus!
We may be difficult and demanding sometimes but, we truly value their services."
Jennifer Laubach
Director of Operations
PWR
---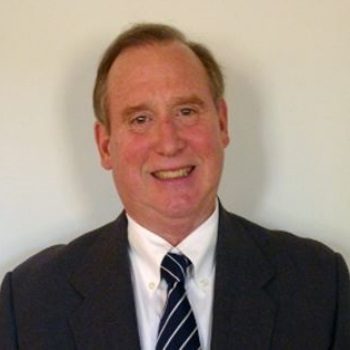 GRS always go the extra mile to ensure that everything is working perfectly, anticipate problems and check everything thoroughly out for you
My husband and I have tried several local companies to no satisfaction. Luckily, we found this superior company. All of the technicians that we have worked with from this company have been top notch. This company at all times is very responsive to your needs and they have a great follow through. They show up promptly for their appointments and are real experts. Their team is excellent. The are very professional, knowledgeable, friendly and proficient. GRS has a "can do" attitude and performed all tasks expertly and quickly. They always go the extra mile to ensure that everything is working perfectly, anticipate problems and check everything thoroughly out for you. GRS is a pleasure to work with and I feel that my husband and I are in very good hands with this company
Don Fullerton
Fullerton Residence
---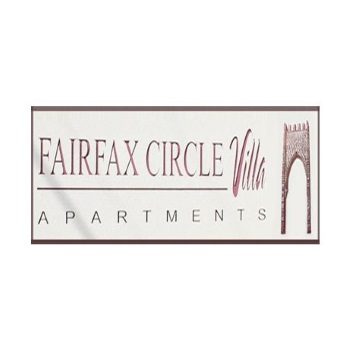 The piece of mind that we have knowing GRS monitoring and backing up our data is priceless."
GRS may not be the cheapest in town but as the saying goes "you get what you pay for". We are extremely satisfied with their price point and we certainly get all that we pay for. We've been dealing with Larry and his team for many years and would not consider anyone else even for a lesser price. Whenever we've had an issue, which happens from time to time, their response time is excellent and have always resolved the issue no matter what it took. Their monitored protection software is the best I've experienced.
I'm a businessman, very skeptical and trust no one until proven otherwise--I trust Larry and his team.
Max Borges
Fairfax Circle Villa
---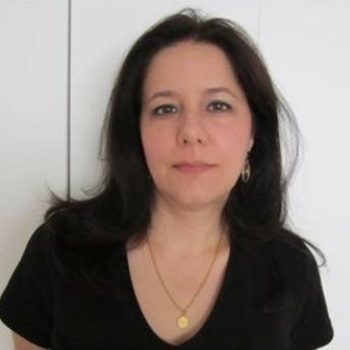 GRS has been very responsive and flexible to our needs, and although they weren't the cheapest quote, I feel you get what you pay for, and we have been very happy with the results so far.
We signed on with GRS last year, and before doing so, we sought out several quotes from IT companies. We had been using a well-known IT company to manage our organization (we started out with a small firm that was absorbed by this larger company) and it was an absolute disaster for two years: incompetent and poorly trained technicians, lapses in licenses and software updates, waiting months (up to 12 months) for hardware installs, and worse, dropping the ball on getting a new department up and running (computers and other hardware). Having been through this experience, we were keen to find a company we could really work with. GRS was very proactive and flexible to our needs, and although they weren't the cheapest quote, they weren't the highest either. In cases such as this, I think the money we spend each month on GRS is worth every penny. It's night and day from our previous experience.
GRS's quick response saved our organization earlier this month when an employee unknowingly downloaded ransomware. GRS knew before we knew, logged in remotely, and prevented the ransomware from fully downloading the employee's files, and prevented a spread to the rest of our network. If not for their quick thinking, we would be in a difficult situation. If this had happened with our previous IT company, we definitely would have seen a negative outcome. In today's environment, internet security is pivotal to the health and success of America's businesses and organizations. The predatory nature of online hacking is pervasive, and it is becoming harder and harder to detect a threat online. Protecting data is just a necessity in the workplace.
Kathleen Ridolfo
Executive Director
Sultan Qaboos Cultural Center
---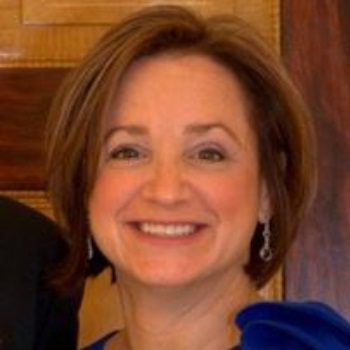 The level of expertise I have received from GRS is top notch.
For the quality of expertise and service I receive from GRS, I believe the price for outsourcing my computer needs is a real bargain! While GRS may not be the cheapest IT group, I have found that you get what you pay for. The level of expertise I have received from GRS is top notch. In addition, GRS is prompt in addressing all my computer problems (I have several computers for my store). When an issue arises, they follow up with a ticket, and status of the ticket, until the computer problem is fixed. If I'm not at my store, I can check my-emails to see that issues being raised are addressed. And all of this service is provided 24/7. This aspect is very important to me as I own and run a retail store. Many of our issues arise on the weekends when our store is very busy. GRS always has staff available to help us out, whenever help is needed.
The monitoring service that GRS provides is crucial to me, especially in this day and age. As I am not a computer expert, having an integrated system with GRS allows me a piece of mind I otherwise would not have in my business. All of my computers are monitored 24/7 by GRS and I receive weekly reports as to the "health" of each of my computers. The integrated approach of setting up and knowing my systems directly, addressing problems when they arise, monitoring my computers for bugs/viruses/and the like, and backing-up my data is a necessity for me. It's nice knowing that I can pick up the phone and talk with someone I know. And I cannot say enough positive things about the wonderful staff at GRS that I have the pleasure to work with.
Victoria Vergason
Owner
The Hour Shop
---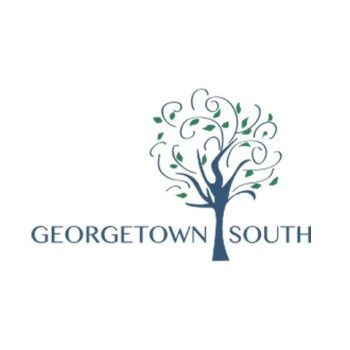 I can think of no problem that we have experienced on any of our numerous devices (over 30) that GRS has not resolved with the immediacy we as users felt the situations demanded
I have not had a network, virus, security, hardware or software issue since starting with GRS 4 years ago. They not only fixed the mess we were in, they have created for all of the staff and Board a level of security previously unknown to us. I think what I like best about GRS is the immediacy of response. I have had consultants remote in on a weekend when I had a problem. We use them for phones, cameras, network security, storage and backup as well as for recommendations on what to purchase in both hardware, software and mobile applications.
Our previous IT provider was not nearly as thorough, easy to work with or user friendly. We paid them a monthly price, but as different issues arose we found they were considered "out of contract". GRS costs a bit more, but I no longer deal with items not covered. I am not sure how they do it, but from a management perspective I envy them their teamwork and results. I run a 53 year old HOA of 860 properties. We have a huge amount of information that must remain secure and our devices virus free. GRS monitoring alleviated any worries I had in this area. They are worth every penny we spend with them. They also have the most pleasant and responsive customer service of any company with whom I have worked.
Meg Carroll
President
Georgetown South
---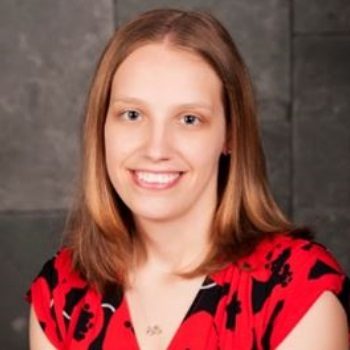 GRS is very proactive about our system, which is a new experience for us with an IT company and something that makes our network run a lot more efficiently.
For our company IT is not where to cut corners. In the long term you end up paying more because you more frequently have to pay costs to fix and upgrade and replace things that were not done right the first time or that are not being monitored. Having to bounce from IT company to IT company and pay each one to try to fix what the last one did is more expensive. We are impressed with the level of responsiveness we get from GRS vs what we have gotten from prior companies and what you are likely to get from a startup company with few employees. If we have a problem it is always addressed as quickly as we need it. Some things can wait but others cannot and GRS understands that, whereas with a lot of IT companies you get a standard time frame for fixes not matter how urgent the problem is to your company. The cost is well worth it in my opinion based on our experience with GRS. Paying a monthly fee and being able to get service whenever we need reduces a lot of stress as well. You don't have to haggle and argue with an IT person that charges per hour and charges for things like travel time and sitting around your office for hours while programs install and upgrade (our prior IT company).
there are not many businesses where it is not essential to maintain backups of your computer files. Having GRS do all of this takes a lot of the worry off of our company when it comes to keeping track of data backups and security software installs. Since we have switched over I don't have to worry about making sure all the computers have their anti-virus software running and up to date or that our files are being securely backed up regularly because GRS does all of that and sends me a PDF Weekly Client Health Report that tells me what's going on with the system. I also know exactly who to call if I need something or if I have an issue. By monitoring our network, they can often alert us to problems and fix them before it effects our business. Sometimes by the time I notice something and call them, they are already aware of it and fixing it.
Sarah Hunt
CCO Plotkin Financial Advisors
---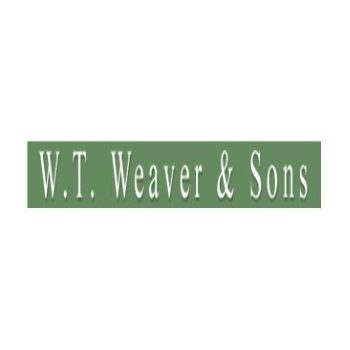 GRS is able to provide almost continual monitoring which provides peace of mind.
Pricing is a sensitive thing and everyone has to figure out what they can afford to pay. That being said I think you want to have an IT service like GRS that has a call in help desk so your employees can contact them with their problems without going through a manager at their own company. When this happens the IT service becomes like an employee of the business making the expense easier to justify. GRS also takes a holistic approach to IT service being able to manage all aspects from the server to the fire wall to the email/internet connection. Therefore they take responsibility which less established companies will not do. Currently GRS has started providing regular planned visits to our business to address any problems people may be having this really makes it seem as though we have an IT person on staff which is what we were hoping for when signed up originally with GRS.
Monitoring is an area where you don't really appreciate it until you need it. It is also an area that people don't have a good idea of how vulnerable they are simply by using the internet in their businesses with a number of employees. GRS is very good in informing clients in this area. Although regular meetings should required in order to improve the level of understanding. They deliver frequent monitoring, which at the end of the day, makes us sleep in peace. In my experience that is not a service the basic IT providers offer.
Bryce Weaver
Owner
W.T Weaver & Sons
---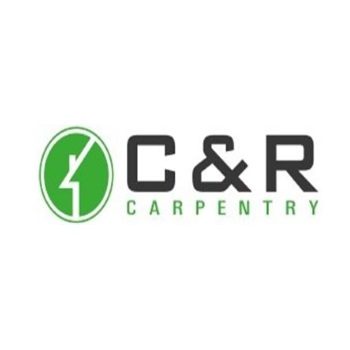 Since working with GRS they have been on call to our every need and concern that we need to run an efficient business, and because of them we continue to thrive.
While working with GRS of course we were cautious as well, as there were obviously cheaper options available that could easily be more fitting. Although we had to put our company first, and the foundation of our company and ensuring that it runs smoothly is important to the business. That means making sure all employees are able to efficiently able to communicate with one another as well as to clients. Therefore, an investment has to be made if we want those results, and if we want the best results, we need to put forth the best people for the job. As mentioned before, the company's foundation comes first, and without a proper foundation you have nothing, and that means investing in quality if we want quality in return. That is why we chose GRS for the job. They have been very responsive to every need or problem we have had and have contributed to the successful of our business.
As far as monitoring goes, it's definitely different. We personally never knew different would be so good. We can certainly speak from experience in the fact that having those backups and security services have been a true lifesaver. We had just recently lost tens if not hundreds of file work that were accidentally deleted. When I say GRS saved us, they truly did. It was an immense relief knowing our data had not been completely lost, with years' worth of work in it. We never imagined we would lose so much, and we had GRS to thank for recovering every last file. Not to mention that since having these security updates, we have yet to come across any viruses or breaches in data within our system. I would imagine any business would want to protect and recover any lost files. I would highly recommend their services, they truly are the best around . Not to mention, very friendly and knowledgeable people.
Virginia Rodriguez
Operations Manager
C&R Carpentry
---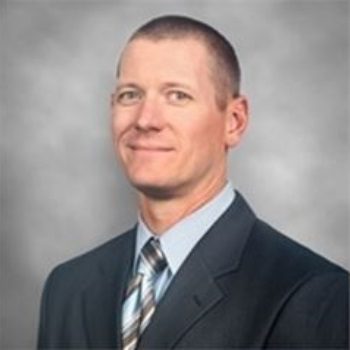 If protection of your client and business data is important to you, you need to have a competent IT provider like GRS, to help you keep up with the ever changing landscape of network security.
Before contracting with GRS we managed our IT in house and through independent contractors on an as needed basis. While this kept our IT cost down, we realized that is was not allowing us to operate efficiently. Any time we had an IT problem arise that could not be easily addressed in house, we would have to bring in an outside consultant to remedy the issue. This meant we were subject to their time frame which resulted in workflow disruption. Additionally, given the nature of our business and the increased compliance requirements on information security we realized that we were no longer in a position to properly manage our IT without outside help. We compared several vendors and chose GRS. Not only was their price very competitive, we felt assured that we were getting the IT support that we needed to be complaint, but did not feel like we were being sold services that we did not need. Having a dedicated IT provider has helped reduce down time and workflow disruption making the added cost worth the investment.
As stated before, trying to maintain a secure network without outside help has become virtually impossible. With increased security risks and enhanced compliance standards it would be very difficult for us to stay up to date with all of the threats that could adversely affect our network. Knowing that our network security is constantly monitored and updated gives us reassurance that our clients personal data is protected. Additionally, having daily backups done offsite provides an added level of data protection should anything happen to the physical network in our office.
GRS support is easy to interact with and very responsive. IT issues that arise are resolved promptly and efficiently.
John Fleming
CRPC
Fleming & Associates
---
---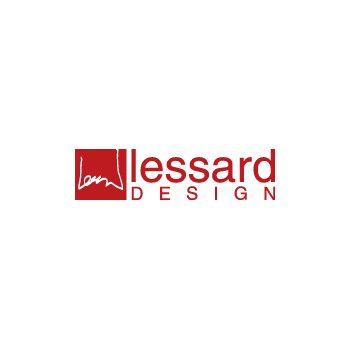 Our experience with GRS has been outstanding
We got burned by our last IT company, before GRS took over, and I have to say that the money we spend each month on GRS is worth every penny. We learned not to base anything in the IT field on money, since we are always looking for the best results, which means to put forth the best people for the job. Having a dedicated IT provider, has helped reduce down time and workflow disruption making the added cost worth the investment.
Before bringing on GRS to monitor our network, we received on three different occasions some ransomware or Crypto Virus and our company lost 100+ man hours just restoring from backups before GRS stared monitoring our network. GRS always stays ahead of the game on Remote Management and antivirus software and from my perspective, that is something priceless that you usually don't get with other IT companies.
Chris Brooks
System Administrator
Lessard Design