Netview for OS X
System Requirements
OS X 10.9 or 10.10
Internet/Outbound HTTPS (TCP Port 443) Access
Download & Install
Click here to download Netview for OS X.
Open the downloaded .dmg.
Double-click (installer icon) and follow the on-screen instructions.


Note: Read the License Agreement carefully.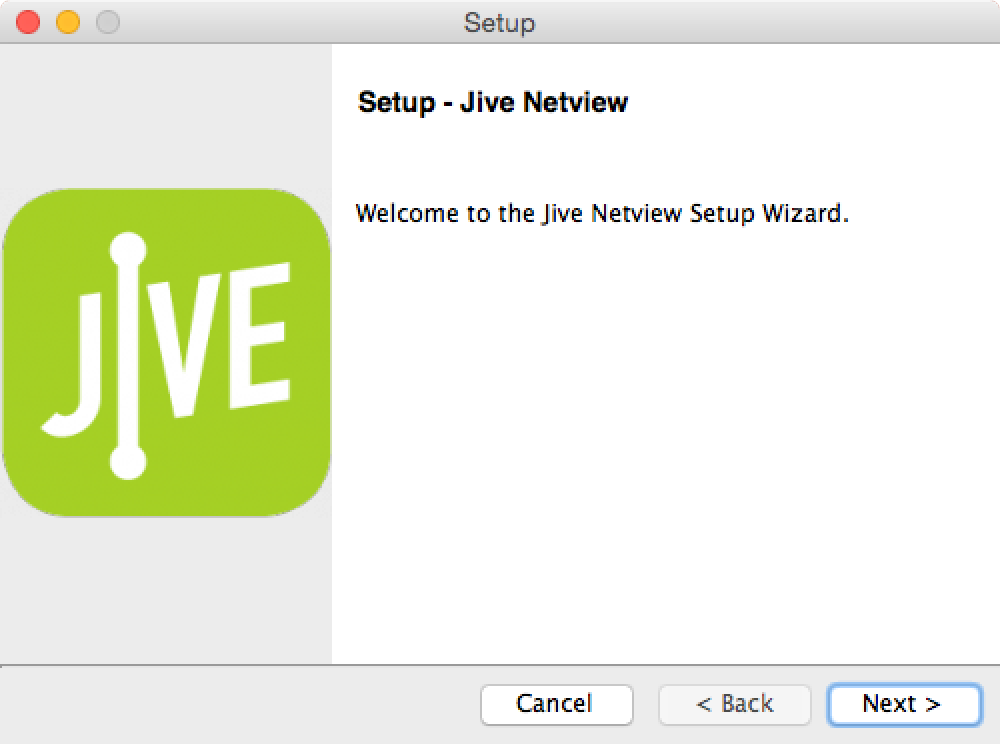 Retrieve System Code
The system code is an unique identifier generated when the software client is installed and it will never change. It is provided to Technical Solutions to grant them access the historical test reports from your network. Both the System Code Hash and the System Code represent the same identifier; the hash is simply easier to dictate over the phone.
Open Jive Netview (Applications folder).
Click in the menu bar.
Click Show Jive Netview Client.
Click the Test tab.
Verify that the Jive Servers Communication displays

Success

(this indicates the tool can report network data back to Jive, not that the phones are working).

Click the System tab.
Provide either the System Code Hash or System Code to the Technical Solutions representative.