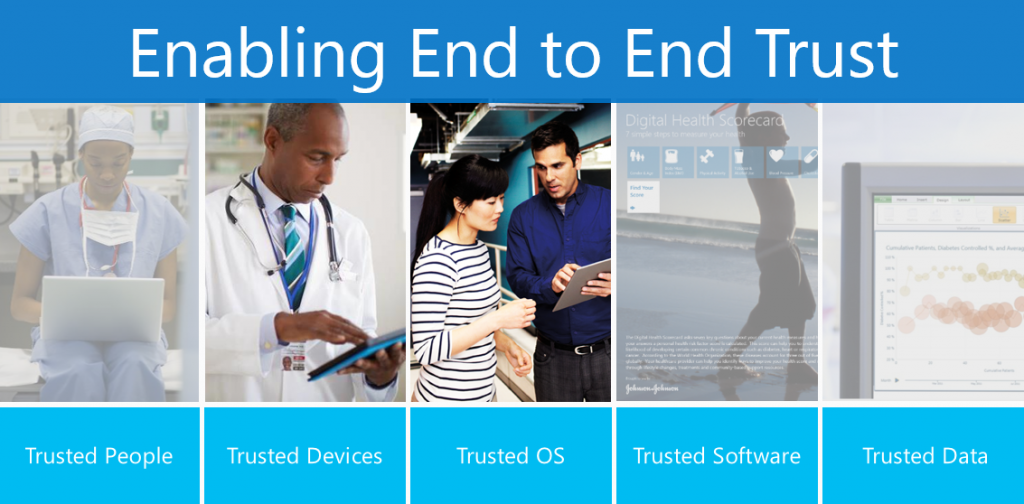 Cost Savings:
Server Virtualization: On average, an organization can reduce power and cooling costs by $800 annually per server as part of a smart Healthcare IT solution.
Hardware avoidance is a key cost savings component in a comprehensive Healthcare IT solution! Grow virtually without procuring more hardware, since physical servers can accommodate 8-12 virtual instances per box. For each virtual server you implement, you save $4000 on initial hardware costs. And the refresh savings are endless.
Desktop Virtualization Saves Money. How?
During EMR and EHR implementation consider thin clients to support your infrastructure needs. Thin clients are competitively priced compared to desktop PCs.
How is your ROI manifested?
No longer fight malware and spyware at the individual machine level.
Consume less power. Components are solid state; no moving parts, no fan, no spinning hard drive.
Support is centralized and all users are supported remotely.
Focus resources on server maintenance vs. multiple individual machines.
Deploy applications faster. Install applications and apply patches centrally on a virtual server, then easily deploy to specified users. Streamlined deployment with this Healthcare IT solution means more productivity and more savings!
Build a test environment. Perfect for EMR and EHR implementation. There's no need to invest in a physical test environment. To reduce downtime for application installation and upgrades, just spin up a virtual server instance to test your applications before they go live.
Availability:
By leveraging server virtualization as part of your Healthcare IT solution in Northern Virginia, Maryland, and the Washington DC area, you can achieve higher availability within your environment.
How does it work? We set up a minimum of two servers (or "boxes") with 8-12 virtual server instances per box. This setup constitutes a "farm." Say, for example, one of the servers in your farm fails. The server instances on that failed box will be live migrated across the balance of your farm. End user sessions continue without interruption or productivity loss. Catastrophe averted.
Server virtualization provides redundancy and availability within your own network, which are essential considerations when planning your EMR and EHR implementation strategies.
"Maintenance schedule" is no longer synonymous with "after hours!" With the ability to shift virtual instances between machines, maintenance and updates on hardware can be done during working hours with no loss of productivity. Maintain hardware in a live production environment with no down time. No after hours work equals less overtime and a happier team!
No Healthcare IT solution is complete without our Boomerang Total Recall solution which backs up your organization's data to our data center so if you have a physical loss of your site, be it flood, fire or theft, your data is not only secure but your team can be fully operational on our grid computing system. The SLA is tailored to meet your individual needs.
Mobility:
Tablet computing: Carry a lightweight tablet computer with mission critical applications such as Athena, Allscripts, ECW, etc. around your facility with ease. Tablet computing helps maximize patient care by eliminating boot up time for individual machines per exam room. These tablets have enough horsepower to run voice recognition programs (i.e., Dragon Software), making transcription a breeze. Many tablets double as full functioning laptops. By issuing tablets, you regain valuable real estate in exam rooms previously occupied by large monitors.
Wireless Networks can be created within your environment for flexibility in moving between exams and meeting rooms. By leveraging wireless security protocols, we can safeguard your data on your wireless network while still providing guest access for visiting doctors, nurses and vendors.
Smartphones can securely interconnect to your EMR via a browser. Main operating systems (i.e. iPhone, Android, Windows Mobile, and Blackberry) leverage Citrix receivers rendering all your applications accessible from your Smartphone. Talk to us about Smartphone (and other mobile device) considerations when planning your EMR and EHR implementation strategies.
Through application and desktop virtualization all patient identifiable information can be managed securely and in adherence with HIPAA regulations and your EMR and EHR implementation strategy.
By implementing virtualization as part of your HealthCare IT solution:
Applications and data are stored and managed in a central location.
Data and applications are accessible via any Internet access device.
Storing of data and applications locally is eliminated.
Data and applications can be accessed via various end-user devices (Smartphone, thin client, PC, tablet etc.).
User level security can be set to deny data transfer from the central server(s) to local machines to ensure data cannot be brought "off-site" via a thumb drive or flash device. This mitigates the risk of information being lost due to misplaced laptops and tablets, or lost thumb drives etc.
Data Backup + Recovery: Boomerang Offsite automates the process of data backup to a remote location. Reduce risks and costs associated with reliance on tape backups taken offsite by key employees or third party vendors. Knowing where your data is specifically located at all times is a key facet of our offering Healthcare IT solutions in Northern Virginia, Maryland, and the Washington DC area.
How is data protected? Your data is secured first onsite and remains encrypted in flight. Data stays encrypted at our site. Our team does not have access to your data. Geeks R Us adheres to HIPAA compliance standards and can be invaluable in assisting in planning your EMR and EHR implementation. In the event you need to initiate a recovery, our team supports you in retrieving and restoring the data.
Security:
Internet Security as Part of Your HealthCare IT solution in Virginia, DC, and Maryland.
Firewalls are essential to guarding against external intruders and hackers trying to maliciously infiltrate your network. A key piece of hardware, a managed firewall provides peace of mind and assists in achieving HIPAA compliance.
Intrusion detection and prevention stops software, such as spyware, malware and key loggers, from penetrating your computing environment. With gateway antivirus we can stop the bulk of PC born threats before they reach your environment. Intrusion detection and prevention utilizes a firewall device to recognize malicious code and stops the application before it enters, reducing the risk of PC infection.
Content Filtering: Filter out objectionable websites. Avoid hostile workplace law suits by preventing users from accessing sites categorized as pornographic, those propagating hate crimes and warfare or gambling sites. To promote productivity, access to social networking sites, shopping and sports sites etc. can be denied during working hours. Filters can be adjusted by individual user and/or employee role within an organization